How To Find A Good Jewelry Store
On November 3, 2014
In Jewelry
No Comments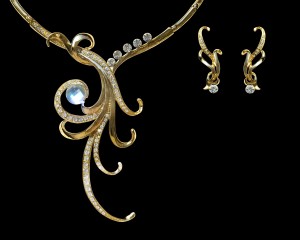 Sooner or later, everyone will need to visit a jewelry store. An old ring may need appraisal or require a diamond to be set into a mounting or you may need a brand new ring. Jewelry is an expensive investment and very sentimental. So, whether you are buying a new gift ring or need repairs on an existing one, it's important to know that you are dealing with someone you can trust. Asking your friends, colleagues and family is a good place to start for recommendations.
Once you have some recommendations or need to search for a new jewelry store, there are some jewelry organizations in most states that can give you a good selection criteria. For example, a member of the American Gem Society is required to have high levels of jewelry knowledge and should adhere to strict ethical standards. Members of these associations are screened and tested every year for quality control purposes. They must also comply with legal rules within the industry. While most good jewelers are members of these state bodies, there are some reputable ones who are not members. So, search broadly and read reviews from unbiased sites.
In this day and time, a good jewelry store must have some online presence. Although not all local jewelers are tech-savvy, an online presence is a good sign for many reasons. It shows that the jewelry store is committed to innovation and willing to share with their customers. They also understand what consumers are looking for and create competitively priced products. You can visit their websites and check out what designs and jewelry lines they have.
After identifying the jewelry store that pleases you, you will need to ask them some essential questions. Ask if they have a qualified gemologist on their staff and certified employee for repairs or jewelry appraisal. This will help you to gauge their customer service levels. An educated jewelry salesperson can assist on which products to buy at your budget. Good stores with a bench-jeweler can size, set, and repair your jewelry while you wait without having to leave the store. The appraiser will assign a value on your replacement jewelry and even answer most of your questions.
Do thorough research and find out about competitive pricing. For example, if you are looking for a certain quality and size of certified diamond in a local jewelry store, the price should have around 15 percent variance compared to the prices offered online. If they are too high without adequate reason, then they are not competitive enough and you should move to the next jewelry store on your list. However, this should not deter you because physical local stores have employees who can guide you and assist you on what to buy – so they charge a little more than online stores.
Once you have identified the store that fulfills your needs, you can either make an appointment, which is not very necessary, or walk into the store. A good jeweler will ask a client questions to determine what they are looking for and match their needs with the available products. Take your time to make a decision and don't feel rushed. You need to leave feeling you are appreciated and taken care of. Although you can get some great jewelers online, a local independent jewelry store can give you better value. You gain knowledge and experience from the horse's mouth.
For the best jewelry store in the area, you can depend on Platinum & Gold Jewelers. Find out more about their services when you visit them online at Platinumandgoldjewelry.com.