Difference Between USA Made Dining Room Furniture and Other Furniture
On December 9, 2016
In Shopping
No Comments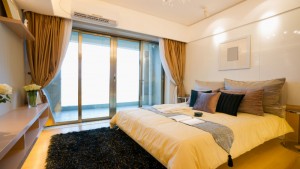 Moving into a home and can't decide whether to buy local or go for that foreign import? Here are some of the major differences between buying dining room furniture made in the USA versus foreign furniture pieces:
Quality
When it comes to picking out the perfect chair, desk or table, it's always better to go with something sturdy. While not all US manufacturers produce quality pieces—because a 'made in the US seal' isn't a guarantee of quality—you're bound to find furniture made in the USA better than cheap imports. By investing in quality, you get to own furniture pieces that last you for a long, long time.
Cost
Plenty of buyers love a good deal. But don't let that push you into short-sighted decisions. Low-cost, disposable foreign furniture might save you a few dollars now but these pieces are sure to break down much too easily. You'll end up shelling out money for a premature replacement in the long run. Worse, you could get into an accident using a shoddy chair or table. Don't let that happen. Go for quality dining room furniture made in the USA from reliable suppliers like Treasured Country Gifts. It'll mean more in upfront costs but you'll get better cost-savings in the future.
Custom options
Plenty of US suppliers also offer a bevy of custom options that might not be possible if you were to order from overseas. Whether these includes finish options or accent stripping, you'll find more pieces that match what you want in the U.S. so there's plainly no need to go elsewhere.
Faster delivery
With US suppliers, you'll also get your furniture sooner. So if you want to outfit your dining room as soon as possible, then this is the best option you can go for. By buying local, you can outfit your home that much faster, avoid delays and stay right on schedule.