Find Designer Shoes in New York City at Deep Discounts
On February 27, 2015
In Shopping
No Comments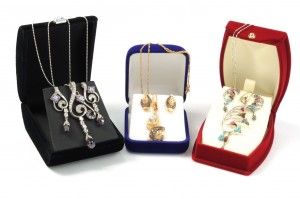 Finding Designer Shoes in New York City is easy.  There are up scale department stores and flagship designer stores on every corner that will be more than happy to take your money for a pair of Louis Vuitton heels or Dolce & Gabbana boots. You will pay top dollar, but if you are really in love with the shoes, the price is worth it to you. They may be out of fashion next season, but for now, they are yours.  But, what if you didn't have to pay full retail price?  What if you could get those same designer shoes at a discount?  That may not sound possible, but it is possible.
You can find authentic Designer Shoes in New York City from top designers including Hermes, Prada, Fendi, just to name a few.  Boots, flats, sneakers, pumps and sandals are available at two locations of A Second Chance Designer Resale Boutique in New York and online.  They sell pre-owned designer shoes.  They also carry other authentic designer luxury items such as purses, jewelry, accessories, and clothing.  All items are in pristine condition and are authenticated before they are bought or sold.  You no longer have to pay full retail price for top designer merchandise.  You can save a lot of money, or spend the same amount of money and get a purse to match your shoes.
You can make a lot of money as well, because they buy designer items.  You can go through your closet and finance your next spending spree with the clothes you bought on your last spending spree.  You take your items in, or ship them, and they will get the items authenticated and offer a price.  You can accept their offer or take your items back, it is up to you.  Consignment is also an option for up to three months.  As the consignor, you will get from 50-70% of the selling price, depending on the price of the item.  After the first month, the price of the item(s) on consignment will be reduced 10%.  After two months, it will be reduced by 20%.  If it has not sold at the end of three months, the item will be returned to you.